Thank you to everyone who
joined us for this year's virtual
Twilight in the Park
A live, online community event to remember and honor your loved ones. Visit our Facebook page or YouTube channel to watch and share the recording of this year's event, or click below!
Read our 2020 Program: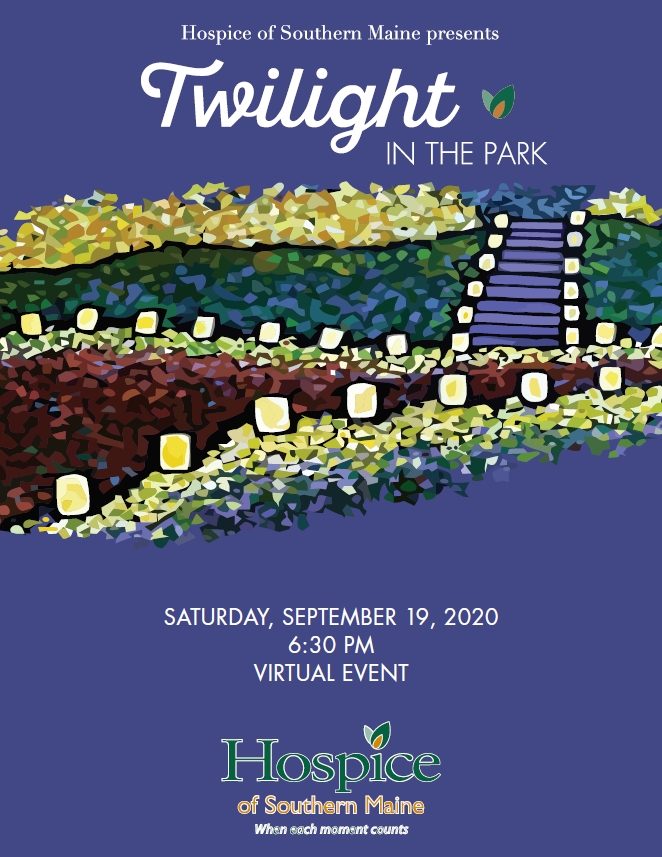 Save the Date for Twilight in the Park 2021
September 18, 2021
To order a luminaria for next year's event, click here.
Event Details:
Imagine thousands of luminarias glowing warmly at dusk, each light representing someone who has brought love and light into our lives. At Twilight in the Park, thousands of luminarias are lit, each one bearing the name of a loved one being remembered, or a special person being honored. Many find this evening to be a profound and transformative experience and a positive step in the process of healing. Twilight is open to everyone, regardless of whether you've had a loved one in our care. We hope you will join us for next year's event on September 18, 2021!
Thank you to our 2020 Sponsors!
For more information about sponsorship opportunities click here.