Hospice of Southern Maine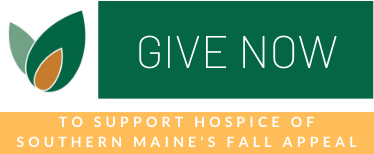 Many people have not hugged their loved ones in months because of COVID. According to research, hugs are important because they instantly boost oxytocin levels, which decrease stress and heal feelings of loneliness, anger, and isolation. Hugs build trust and a sense of safety. Hugs lift one's serotonin levels, elevating mood and creating happiness. Hugs strengthen the immune system. For patients and families in our care, hugs are not only still possible, they abound. Patients in home hospice likely have a safe "pod" of family and friends around them for socializing, support, and regular physical closeness. Patients at Gosnell Memorial Hospice House can have up to four visitors each day, two at a time, (before COVID, there was no limit) and once visitors have successfully screened at the front door, there are no restrictions on physical closeness, including – yes, you guessed it -- hugs.
Caring for patients and their families amid the COVID-19 pandemic has not been without its difficult moments. However, we have rallied together, supported one another, collaborated with our community, and through this experience have continued to provide the highest level of care to anyone who needs us. Being a local, independent non-profit has allowed HSM to remain true to its mission. Even though the future remains uncertain, I can tell you that with your help, we will continue to be here fulfilling our mission and providing outstanding end-of-life care for years to come.
Thank you for supporting Hospice of Southern Maine. Please click the button below and complete the following information to make a safe, secure, and confidential gift.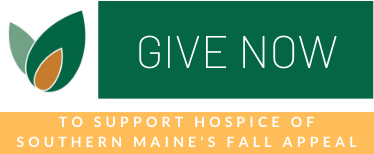 Your donations will provide vital support for:
Hospice of Southern Maine's Doctors, Nurse Practitioner's, Nurses, Aides, Chaplains, Social Workers and grief support services. All of whom are on the front lines caring for patients and families through the COVID-19 crisis;

Purchasing supplies to ensure the health and safety of our care team members, patients, and their families (for example, but not limited to: N95 masks, gloves, and telehealth technology) and

Innovating new ways to provide care as needs continue to be identified during and after the pandemic.
Thank you!
Share with your friends: